News & events
Batteries Europe Plenary Session
07 June 2023
Location:
Brussels (Hybrid event)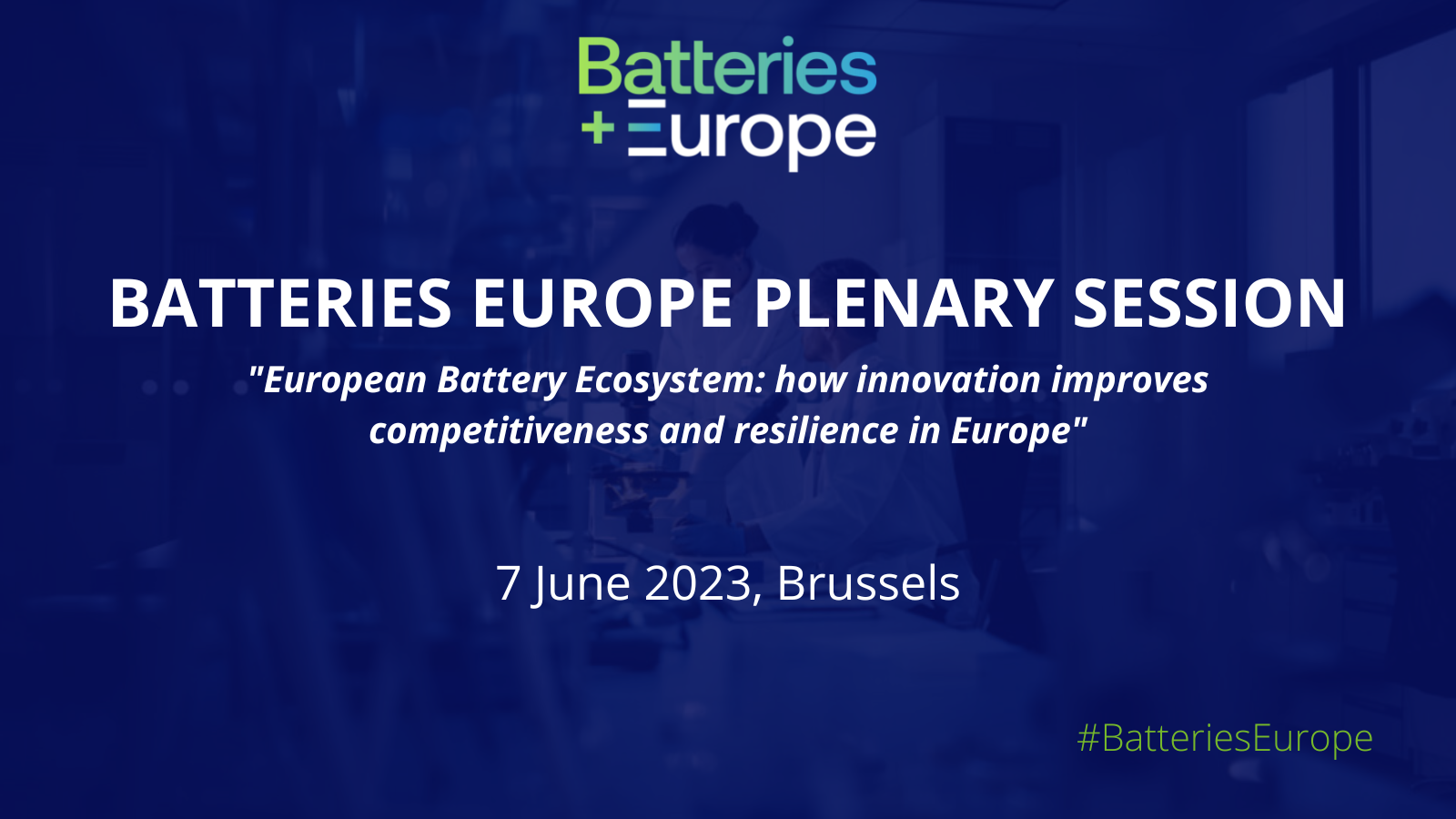 Batteries Europe is organising its second Plenary Session on Wednesday, 7 June 2023, in a hybrid gathering that will be held in Brussels and online.
The title of the Plenary Session is "European Battery Ecosystem: how innovation improves competitiveness and resilience in Europe". The narrative of the event is the following:
1. To provide the audience with an overview of the EU regulatory framework and strategic policy plan within which the battery industry is operating.
2. To hear from a selection of relevant EU member states about the challenges encountered in establishing a battery industry and the initiative undertaken at a national level to support competitiveness and resilience.
3. To show what the Battery EU Ecosystem is doing to reach competitiveness and resilience: industrial initiatives, research initiatives as well as initiatives in the domain of education and skills.
View agenda: BattEU – Plenary Session Agenda 07.06.23
The following day, the experts involved in Batteries Europe Working Groups will also have the opportunity to meet in person, in Brussels.
Make sure to save the date and register here!